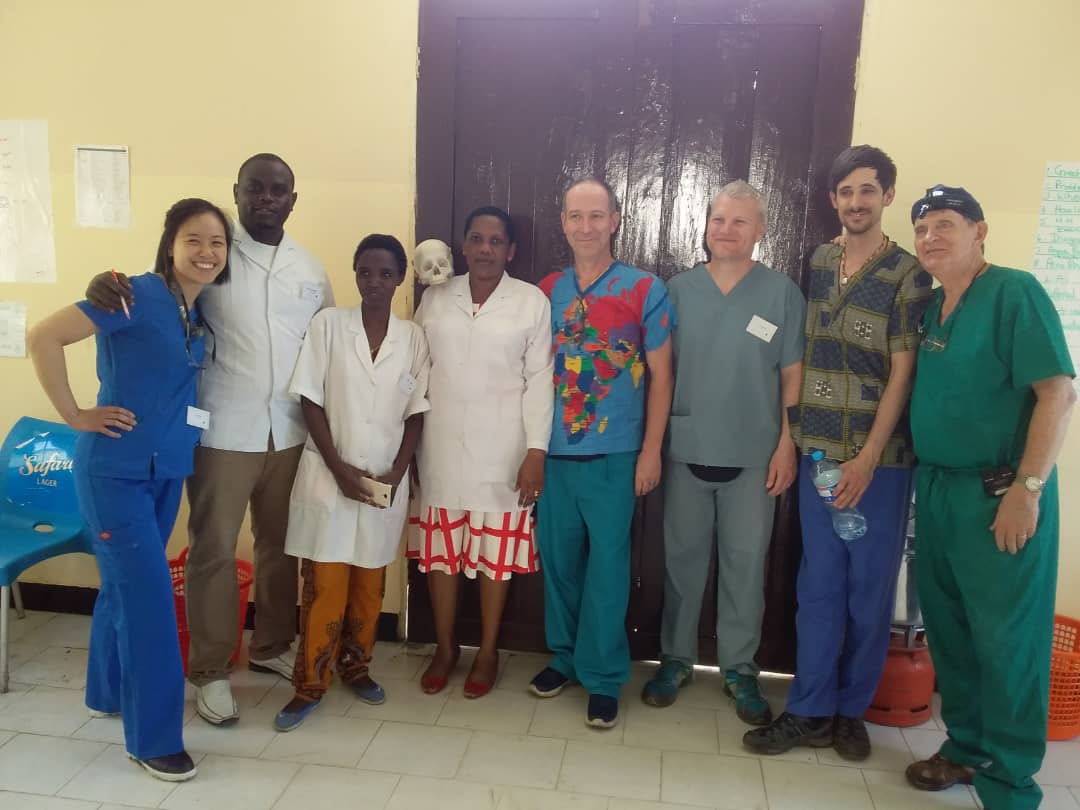 One Health Approach
GIRLS' & WOMEN'S HEALTH, EDUCATION &LIVELIHOOD DEVELOPMENT PROJECT (One Health Approach)
Healthy Environment, Healthy Food, Healthy People, Healthy Wildlife
The One Health concept is used world-wide by many organizations, and recognizes the complex relationships between and intersection of human health, animal health, and environmental health as a way to fight health issues. Peace for Conservation (PFC) is excited to use this approach for the Girls' & Women's Health, Education & Livelihood Development Project in Tanzania through the One Health foundations of communication, coordination, and collaboration. Throughout the project, PFC plans to partner with health care facilities, addressing problems related to maternal and infant health, bridging the gap between community and hospital treatment, and strengthening the patient referral system.
The Girls' & Women's Health, Education & Livelihood Development Project aims to empower women on issues of health, developing fundamental knowledge of maternal health, female reproductive health, disease and infection prevention and control, Education related with Sexual and reproductive health & Right to youth using sports , infant growth & development. The project also focuses on supporting women and girls in locally relevant livelihood development to help ensure women and girls are provided with appropriate resources and supplies, adequate infrastructure, trained health care personnel.
In the Lamadi, Busega district of Tanzania, girls face daily barriers to receiving education, as there is not currently any safe, private, and clean space for them to manage their menstrual cycle. PFC plans to improve sanitation and hygienic resources, and to reduce the risk of children contracting and spreading infectious diseases by constructing latrines and menstruation rooms at two local schools, in collaboration with volunteers and community members.
Peace for Conservation, in collaboration with Peace River Rotary Club (Canada) further plans to bring medical volunteers, nurses, and other health workers to Tanzania to provide services and to teach skills to local facility staff and volunteers.
Medical volunteering in the communities surrounding Serengeti National Park
Tanzania offers a great opportunity for pre-med, medical, dentistry, optometry, and nursing students, as well as professionals in those fields to learn about the health care scenarios of a developing country and effectively contribute towards the well-being of the people.
The Girls' & Women's Health, Education & Livelihood Development Project is suited for those medical and health care professionals who are looking for international hands on experience and exposure. Passionate medical professionals are welcomed to be a part of this project and to positively contribute to the lives of local community members. Work will vary depending on experience and background of individual volunteers.
Currently, PFC anticipates that volunteers could become involved in:
Dental check-ups for

children, persons with physical disabilities, and to disadvantaged community groups

; 

Eye

exams for community members ranging in age

from children to elderly persons. In rural Tanzania, a shortage of energy sources for cooking

results in the

use of charcoal or wood

. A

s a result of

the smoke exposure

,

problems with eyesight, or eye conditions can occur; 

Outpatient treatment

including

weekly vaccinations (newborns to adults), health education, and community outreach & involvement; and

Obstetrics

services, including

prenatal check

-ups

, childbirth and delivery assistance, and postpartum care

for mothers and infants.
Volunteers are encouraged to spend their downtime traveling in the nearby Serengeti National Park and Kijereshi Game Reserve. Peace for Conservation can provide transport and camping equipment on request; volunteers must be prepared to cover park entry and camping fees.
For more information, please contact: