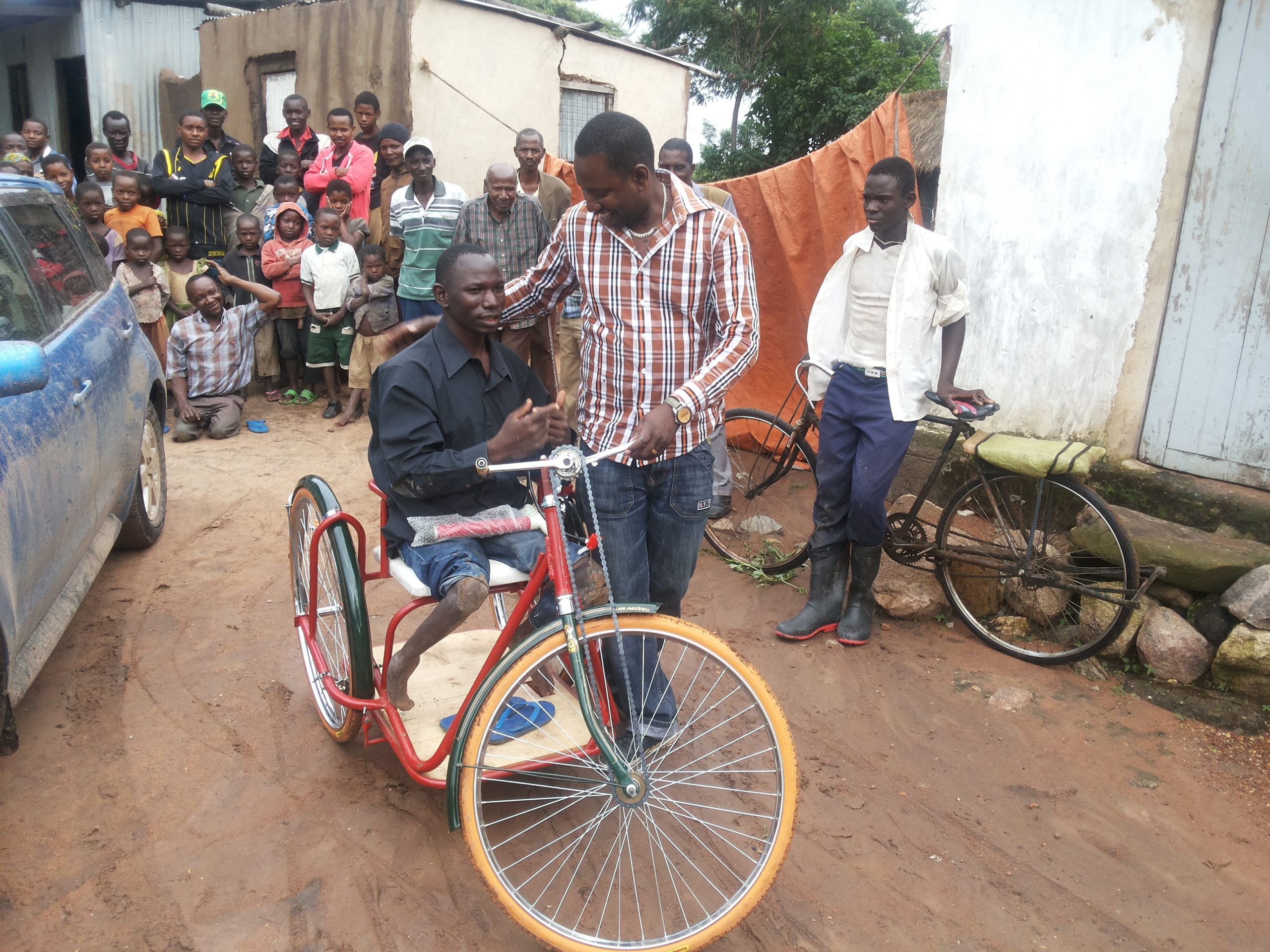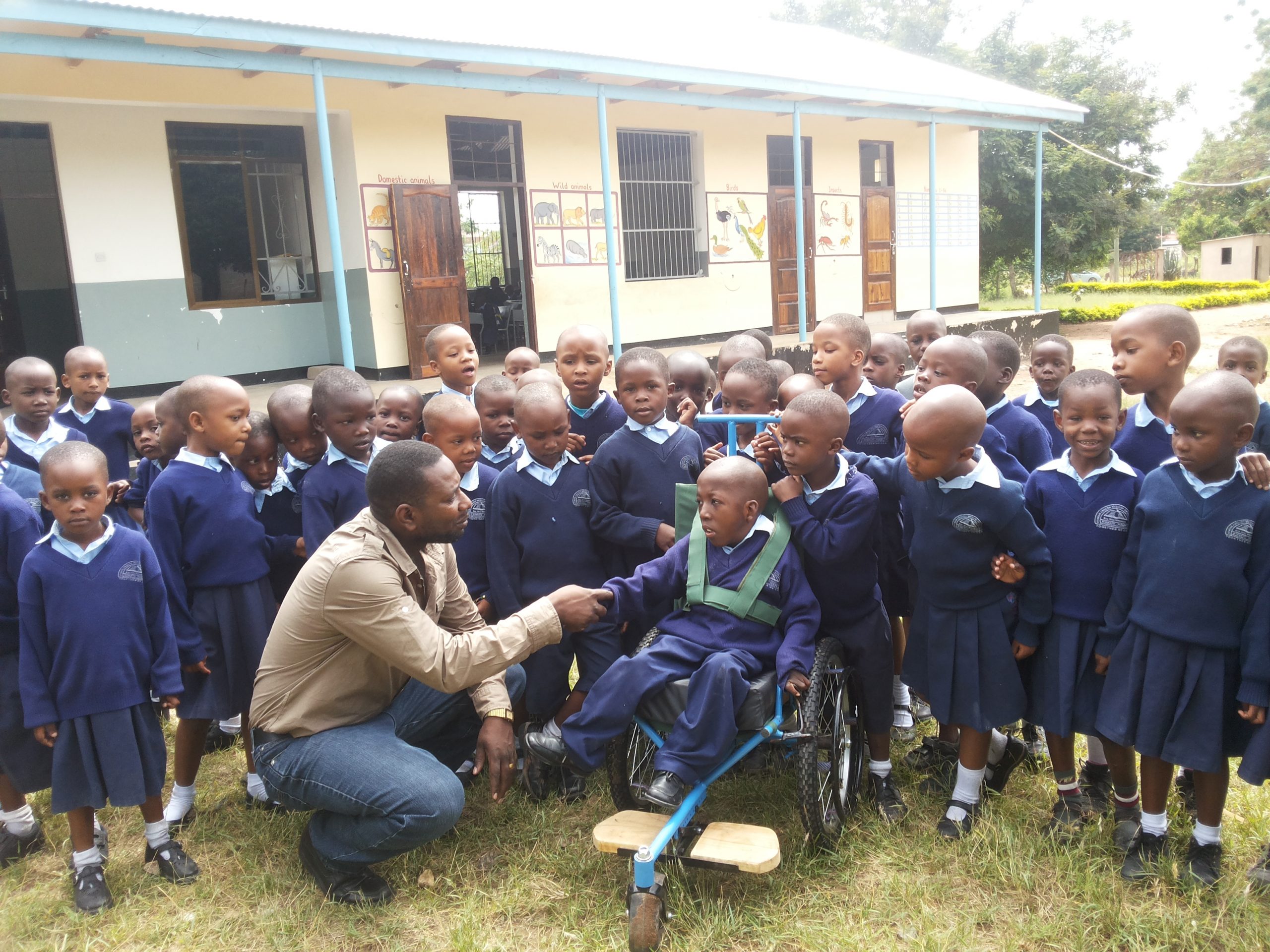 The Tanzania Wheel Chair Project
Imagine waking up in the morning knowing that because of you, people are headed to work with smiles on their faces.  Because of you, they can help support their families and ensure an education for their children.  Because of you, the dreams they have but never thought possible to achieve are within their reach. With your help, we can provide wheelchairs to disabled persons in Tanzania and make those dreams come true.
The Tanzania Wheelchair Project is working to provide 100 wheelchairs to people in need in the next five years
The TWP sources and donates wheelchairs and tricycles to people with physical disabilities. As of December 19, 2020, the TWP has provided 43 tricycles to personal with physical disability! .Our goal to support 100 tricycles/wheel chair
Currently, the TWP is in the planning stages of a tricycle tour challenge to raise awareness for wildlife conservation inside the Kijereshi Game Reserve. This will involve people with physical disabilities, including tricycle and wheelchair users, riding through parts of the Kijereshi Game Reserve, and providing them the ability to experience the wonders of the "Big Five" wildlife native to Tanzania. The TWP aims to help break down barriers for people with disabilities who wish to discover the magic and heartbeat of Tanzania. Each tour would be designed with each participants' needs in mind.
LEFT: Mr. David Kabambo, Founder and Director of Peace for Conservation presents 15 tricycles to Mr. Magesa P. Magesa, Acting District Executive Director in the Busega District of Tanzania in 2019
The Tanzania Wheelchair Project's main priorities are:  
 Training on the use of the wheelchairs and tricycles to the recipients

Training wheelchair and tricycle recipients to be ambassadors for wildlife, as well as their
families and fellow villagers.
These ambassadors will help Peace for Conservation and the Tanzania Wheelchair Project build
support for conservation efforts in Tanzania, including the Kijereshi Game Reserve and the
Serengeti National Park.
Social Gatherings
Social gatherings are quite an important aspect of our everyday life. Peace for Conservation and the Tanzania Wheelchair Project make efforts to organize social gatherings for people with physical disabilities to get together, have fun, discuss important issues affecting their communities.
These meetings often involve a shared meal, music, dancing, discovering each other's talents, and creating memories.
LEFT: Gathering of people with physical disabilities held in Lamadi, Tanzania in 2019. Pictured on the left are Dr. Courtney Hughes and Kailee Weber, RN, who are members of Peace for Conservation based in Canada