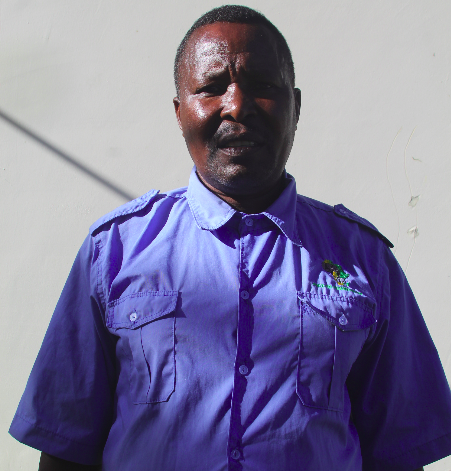 Contact Info
Phone: +255 757 889 794
Nyakwaka Madutwa
Community Conservation Educator
Peace for Conservation believes that everyone can be a conservationist. To that end, poachers are recruited and retrained by Peace for Conservation to act as travelling educators for wildlife conservation.
Mr. Nyakwaka Madutwa was a poacher for 20 years.  In 2019, after discussions with Peace for Conservation, Nyakwaka agreed to renounce all wildlife poaching activities. He was offered training and employment with Peace for Conservation as a community mobilizer for wildlife conservation.
As a community mobilizer, Nyakwaka visits schools advocating wildlife conservation, and providing testimonials to the positive impacts of wildlife conservation. Nayawaka provides children with clear information and teaching regarding the benefits of wildlife conservation, as well as the negative impact that wildlife poaching creates.
Further, Nayawaka moderates discussions with local community members, sharing his knowledge of ecotourism employment opportunities and the effects that ecotourism has on the Tanzania economy. He is a strong advocate and challenges people to transform their attitudes to those benefitting wildlife conservation.
Aspires to conserve Wildlife, engage Communities for Wildlife Protection and Improved Sustainable Social Welfare